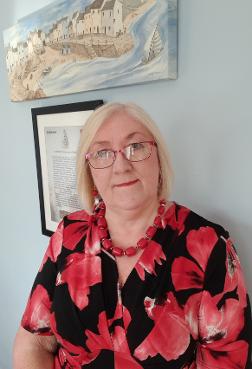 About me
I am an indie author with an Amazon #1 bestseller, SHADOW ACROSS THE SUN. I am also a divorced mum of two adult sons and nanna to five beautiful grandchildren. I grew up in Stoke-on-Trent, UK, but also lived in Hull and Stockton-on-Tees when first married, a very happy time. Sadly we divorced in 95 and I later became ill with ME/CFS, a very debilitating illness which forced me to resign from my job as learning support assistant in a mainstream high school - devastating!
Interests
I love writing and have developed my interest since becoming ill. I spend a lot of time on my own and writing has saved my sanity. Since I began to write seriously in 1995 I have looked at many ways of publishing my work. I quickly discarded vanity publishing as an option, it's my work, I'm not going to pay someone to publish it. I always said I wouldn't self publish on that principle then I discovered FeedARead, a print on demand publishing company who at that time were Arts Council funded. I thought it was too good to be true that they published free but it was true; they did - and do! I initially published Song of the Phoenix quickly followed by my other books both novels and memoir and it was so satisfying to hold them in my hand. Then came the question from my neighbour were they available on kindle? A discovery at the bottom of an Amazon page directed me to KDP and it was a simple process to publish them electronically. Self publishing is at last coming into its own and allowing authors to achieve their goal and have their work read.
PLEASE NOTE: I am gradually removing paperback formats from Amazon as they are constantly changing the price. Also they allow old copies to be resold when I have paid to revise several of my titles which are the ones I want to be available. If you are interested in a paperback edition please go to the publisher, feedaread.com, link below for all titles. Shadow Across the Sun doesn't appear on the main page I think probably as I've revised it. For the link to that please go to its own page on my website. Thanks for your patience.


AUTHORS INTERESTED IN PUBLISHING FREE WITH FEEDAREAD.COM SCROLL DOWN AND CLICK THE LINK BELOW FOR INFORMATION.
and in kindle format from
I'd like to say a massive THANK YOU to everyone who has bought one of my books in either format. It is much appreciated and I hope that you enjoyed the story and will check out other titles. If you did enjoy it, it would be very helpful if you'd post a review on the book's amazon page and Goodreads if you're on it please, my grateful thanks.
You can follow me on twitter