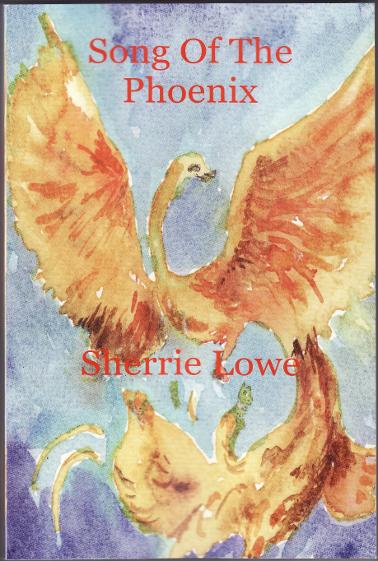 Song of the Phoenix
Chapter 1
She couldn't believe it was only 9 a.m. How much had changed in just three short hours? Her world had upended like a lidless jar and everything good had run out of it. Tears blinded Alannah Sherratt's eyes as she emerged from the subdued light of the hospital corridor into the effervescent July sunshine, two carrier bags of belongings in her hands, all that was left of her beloved Bernie.
Fumbling with the car keys she unlocked the door, flung the bags onto the back seat, even though the action seemed disrespectful; however reverently she handled them he wasn't going to materialise from them, not bodily at least, and climbed wearily behind the wheel. Simultaneously, Monica, Bernie's mother, sank into the passenger seat looking so much older than her sixty eight years. Her pale skin had taken on a translucence borne of fatigue, and a light had gone out of her eyes; Bernie's grey eyes.
"Oh Al I didn't think I'd be going through this again, not with my son; and so soon after his father."
The older woman's composure disintegrated like aged cloth beneath the dust of time as she crumpled into Alannah's arms and they wept openly in their private bubble of the car. Monica had always been so strong; such a stalwart. To witness her grief; the breaking down of her barriers exacerbated Alannah's own distress beyond measure as they clung to each other, drawing strength from their physical contact.
"If only he'd have gone for tests this might never have happened. He should have learned from his father's experience."
Paperback also available to order from Waterstones, Barnes and Noble and other booksellers
ISBN 9781908603821



FeedARead.com

Buy New