Welcome to my Book Event at Werrington Library
In spring I contacted Werrington library and asked if I could donate a couple of my titles as I was a local author, and the ladies there kindly accepted and suggested I hold a coffee morning for people to come in and chat to the author. I thought it was a lovely idea and was very happy to go along if we could arrange it for an afternoon, which we did.
Ably aided by 'Philippa' my lifelong friend from my memoir Shadow Across the Sun we set out the table and soon had a group of visitors: old friends, new friends, friends from the creative writing group I attend and a class of children from the local primary school.
The children were very chatty and asked lots of questions, one being, how long does it take to write a book? I think they were rather horrified when I answered that it takes me a year but I explained that after the writing comes the editing, making sure the punctuation is correct and all the typos taken out - plus I'm slow!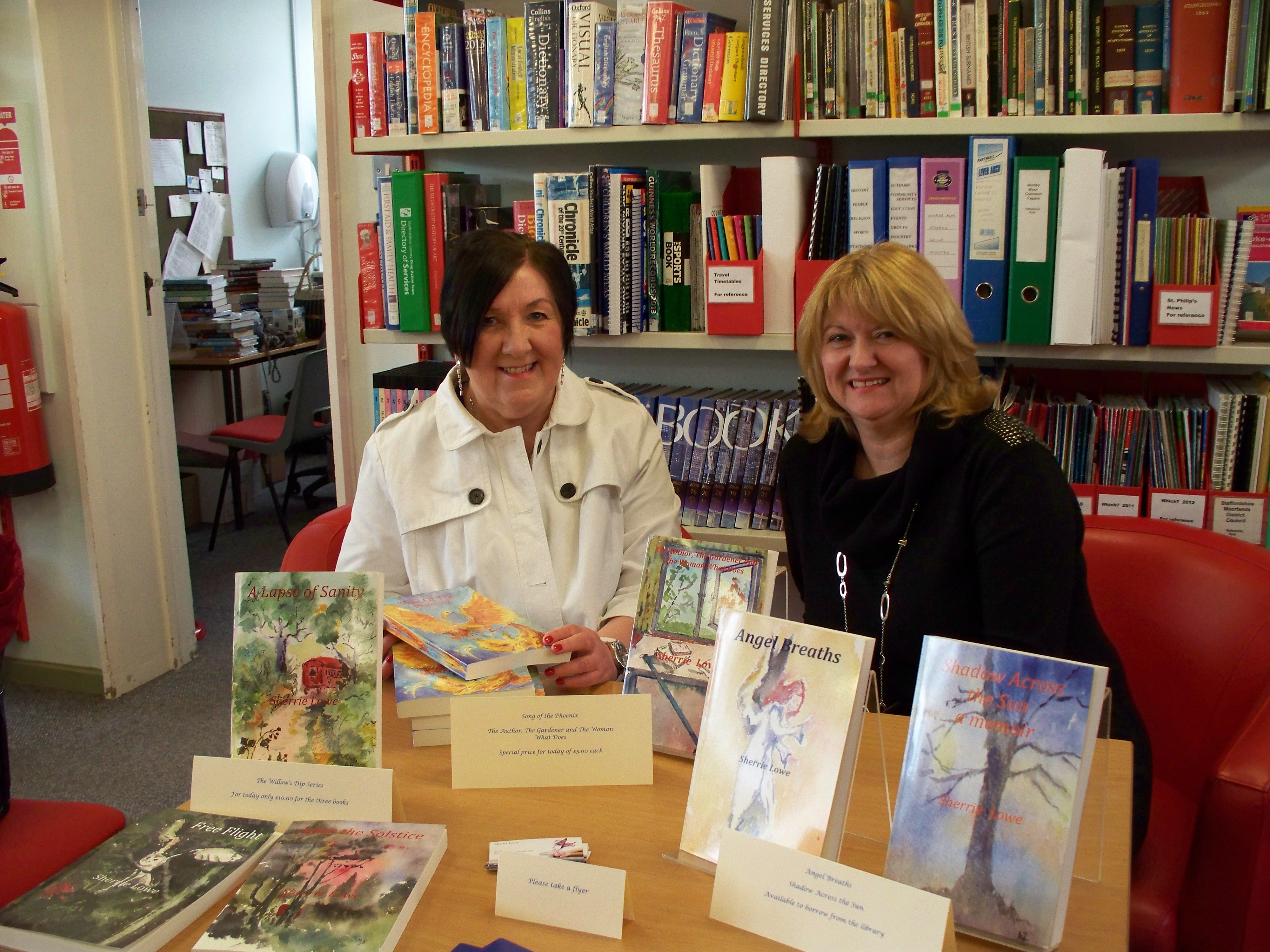 As my books are produced on a print on demand basis I didn't have a lot to sell but I'd taken promotional flyers and all of them went! The children asked if they could have them signed, some of them taking two, one for their mum and one for their auntie. Mums and Aunties, if you are interested in any of my titles and you enjoy them I'd welcome your feedback. Also I'd be very grateful for a review on my amazon page for the individual book (without giving anything away of course!) Reviews are so important in today's market and can make or break an author's career.
I'd like to thank everyone who supported my event. It was great to see you all and I hope that you enjoyed it as much as I did. Children of Werrington Primary School you were a delight! I think there are a few budding authors among you!
I'd also like to thank Geraldine and Carol, the ladies at Werrington Library for hosting my event and for the coffee and biscuits - lovely - and to my very dear friend 'Philippa' for the driving, I'd have struggled without you!
My unending gratitude to you all.